Computer & Laptop Screen Repairing Service In Melbourne
Melbourne Geeks is a laptop screen repair company that specializes in fixing your broken screen with an emphasis on customer service.
Our team of local and skilled technicians are available to help you with screen repairs, monitor repair, printer and keyboard repairs, virus removal, and more. No matter what's wrong with your laptop screen, we've got you covered.
We offer the best rates in the area without compromising on quality. Our technicians are always on call waiting to walk you through a quick quote and fix your problem as soon as possible.
Common Display Repairs that we fix like a pro are:
Screen repair
Broken screen fix
Troubleshooting and maintenance
Display problem solutions
LCD Screen Fix
Hinge Repair
Data Recovery and backup service
Melbourne Geeks: Fast, Reliable and Local Laptop Screen Solution
Our technicians are trained to handle all brands of laptops including Mac, Dell, Lenovo, HP, and Asus among many others. We work with all models starting from the newest ones to old ones as well. We replace broken parts such as hinges, displays, monitors, screens etc and take care of any software issues as well.
Why Melbourne Geeks?
Melbourne Geeks is a sole troubleshooting and maintenance store with an in-house team specializing in computer, desktop, windows laptop, macbook and peripheral repair.
We're accredited with all major hardware and software repair suppliers- it's your assurance that we have all the right know-how to fix your computer or laptop issue.
Besides repairing computer screens for laptop repairs and PC maintenance for desktops we've got you covered for any mishaps with internet connectivity as well!
At Melbourne Geeks, we are updated with all the laptop issues and hence, help you resolve the problem immediately on an affordable basis. We also provide remote services to assist you readily.
We've been fixing laptop displays for over 10 years – that's over a hundred and thousands of laptops in total! We've had the privilege to speak with customers from all around Melbourne, and have helped them to fix their broken computer problems.
We help people from all walks of life – from students and freelancers to small businesses and large enterprises. No matter how complex the problem is, we'll fix it in no time. All you need to do is contact us!
Don't know what's wrong with your laptop screen? We specialize in all types of repairs, no matter how complicated the problem may be. From display repair to troubleshooting, we'll take care of it all while you wait!
We work hard to keep our prices affordable so you can get back on your feet quickly and easily while still receiving top-quality repair services at an absolutely cheap price.
CTA
Melbourne Geeks are here to help with PC display repairs and other computer-related problems. With our fast and reliable service, we'll have you up and running in no time.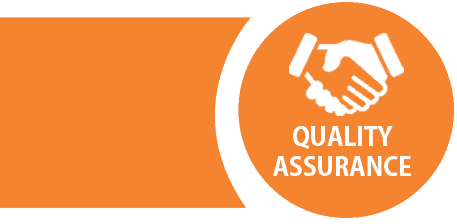 NO FIX, NO FEE!
If we can't provide you a solution you don't pay anything.

SPEEDY SOLUTIONS
Our extensive experience helps us to solve 70% of problems with in an hour.

AVAILABILITY
For all appointments, we work our time around your suitability.

LOCAL SERVICE
We come to your home and office and fix it in front of you.

SAME DAY SERVICE
We provide same day onsite service 7 days a week.

WE DO IT ALL
If its IT we deal in it. Computers, servers, printers, websites, network etc.